p o s t c a r d
p o s t c a r d the first postcard pictured is designed by and for myself to send to you. the second postcard was paid for by studio 61 gallery in florence, italy as the announcement for a photographic + mixed-media installation exhibition by artists elizabeth dougherty and christine serchia.
a    p o s t c a r d
this is a postcard designed by myself for myself.
just like the good ole days, you can receive this note via the post.
each postcard contains my email address
to save you return postage and
for us to keep in  electronic touch

designed by christine serchia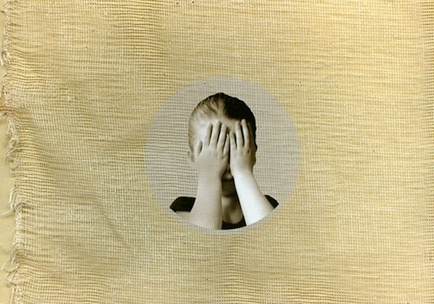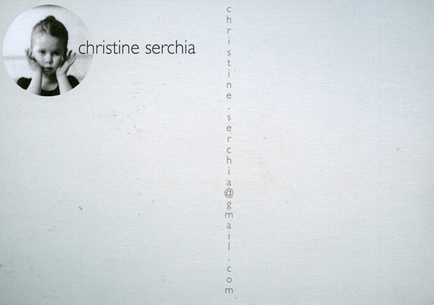 a n o t h e r    p o s t c a r d
this postcard was specially designed for 'da portar via' an exhibition of
artist elizabeth dougherty and my photographic works at studio 61 gallery in florence, italy.
the photographs were uniquely toned silver gelatin prints: one from each artist.
the font featured on the back of the postcard is a typeface, which i custom-made
for the exhibition announcement.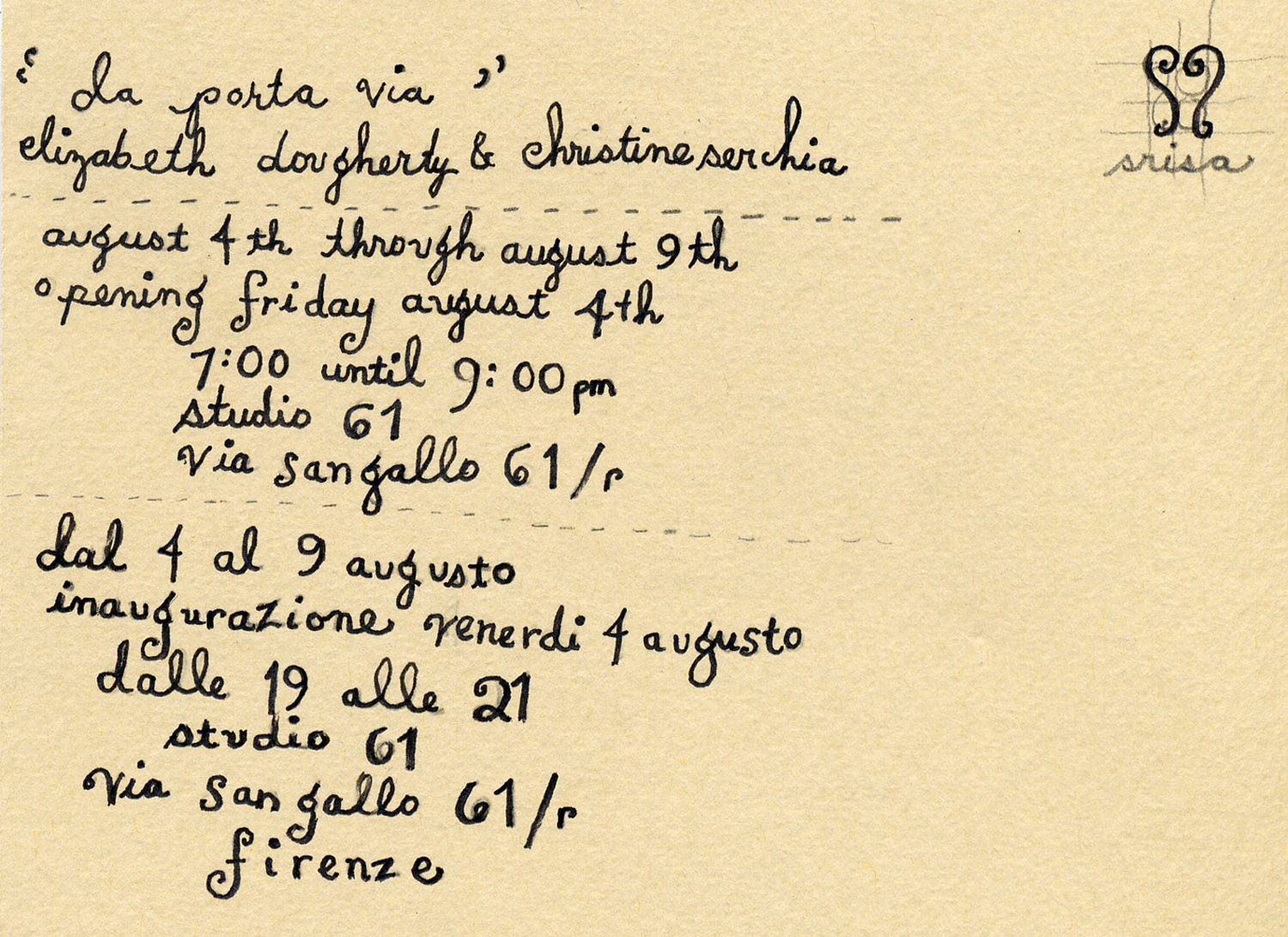 christine.serchia@gmail.com
i would love to make a special postcard for you.